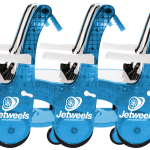 Jetweels Inc. a manufacturing leader of transport chairs for persons with reduced mobility announced today that the company has earned ISO/IEC 17205:2005 certification for its 100% metal-free transport chairs.
At World Aviation Festival 2019, Jetweels showcased its non-metallic transport chair in Europe for the first time.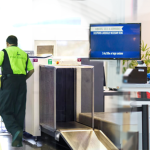 Customers traveling through Terminal 4 (T4) at John F Kennedy International Airport (JFK), New York, will now have access to non-metallic, lightweight transport chairs, specifically designed to enhance the journey for passengers with reduced mobility (PRM).
Check out what we are up to and follow us on social media!